Will Hybrid Work Model become a trend? | 混合工作模式會成為趨勢嗎?
|
When 2022 just began, Omicron started outbreaking in Hong Kong. Over a million people are inflected until today. In order to prevent the Covid from spreading, many companies allowed their employees to work from home. However, Hong Kong's living environment is so tight. Not all the apartments are suitable to transfer as the home office. Some of the employees reflected that they may not concentrate on a project due to taking care of their family or housework. The employer may recognise how to balance the employees' needs. Hybrid Work Model became the choice.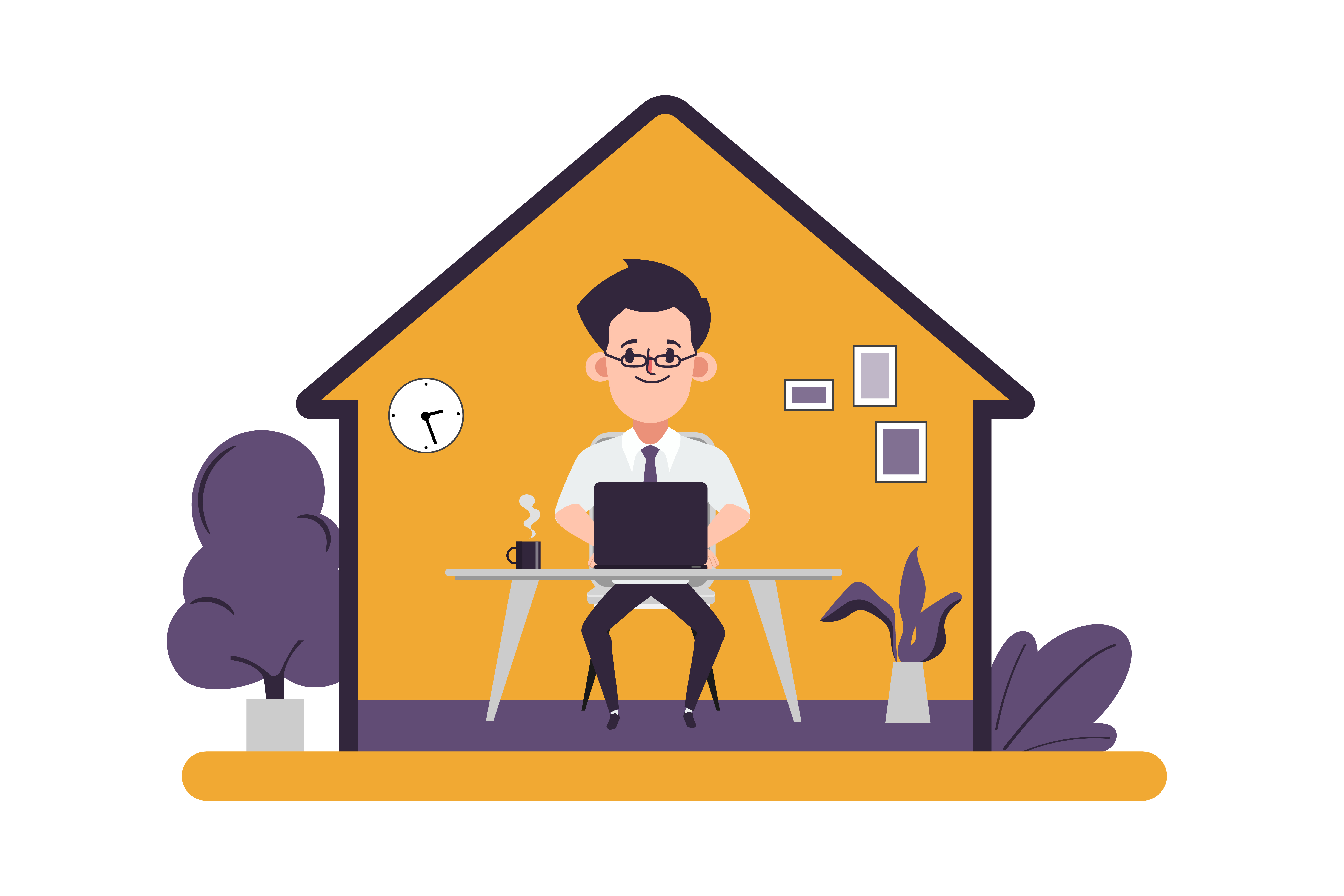 Hybrid Work Model allows your employees to choose their working location either office or home. This new model is based on the actual situation of the employees. If the employees need to meet with their teammates, they could return to the office. This new model is not only offering freedom and flexibility but also builds up a trusting relationship and increases your staff's loyalty and job satisfaction. In the US, serval international enterprises such as Google & Microsoft are implementing the hybrid work model. Some of the experts stated that this model will become the main trend when everything is back to normal. According to the report "Workforce of The Future' which is conducted by Cisco, 87% of the interviewees in HK agreed to continue adopting Hybrid Work Model in their company.
If Hybrid Work Model become a trend, the workplace should be more flexible. A serviced office is an appropriate choice. Those office's contract is flexible, tenants could rent for just a short period or decide on a year contract as well. The most important is that serviced office could typically design for the client's requests and the rental cost is less than the traditional office. If your employees are working under the Hybrid Work Model, you may not need a spacious workplace. Then, the serviced office will become a choice.
KPC Business Centre provided 14 years of experience in serviced office and business services. We also assist our client to handle their corporate difficulties with a one-stop service. Please feel free to Whatsapp +852 9130 2236 / Email [email protected] if you are looking for the related services.
---
2022年剛開始,香港爆發了第5波Omicron疫情。直到今天,已有超過一百萬人受到染疫。為了防止新冠病毒傳播,許多公司都允許員工在家工作。然而,香港的居住環境十分擠迫,並非所有公寓都適合轉成為家庭辦公室。一些員工反映,他們可能因為照顧家人或做家務而無法專注於工作項目上。僱主可能想知道到如何平衡僱員的需求。混合工作模式的出現成為了一個選擇。
混合工作模式允許您的員工選擇辦公室或家中的工作地點。這種新模式是基於員工的實際情況。如果員工需要與同事討論工作上的事宜,他們可以回到辦公室工作。這種新模式不僅提供了自由和靈活性,而且還建立了員工和公司的信任關係,提高了員工的忠誠度和工作滿意度。在美國,Google和Microsoft等多間國際企業正在實施混合工作模式。一些專家表示,當一切恢復正常時,這種模式將成為主要趨勢。根據Cisco發布的"Workforce of The Future"報告指出,87% 的香港受訪者同意在他們的公司繼續採用混合工作模式。
如果混合工作模式成為一種趨勢,工作場所應該更加靈活。服務式辦公室是一個合適的選擇。辦公室的合同是靈活的,租戶可以只租一小段時間,也可以決定一年的合同。最重要的是,服務式辦公室通常可以根據客戶的要求提供服務,再者它們的租金成本低於傳統辦公室。如果您的員工在混合工作模式下工作,您可能不需要寬敞的工作場所。那麼,服務式辦公室將成為一種選擇。
KPC商務中心在服務式辦公室和商務服務擁有14年經驗。我們提供一站式服務協助我們的客戶解決他們的企業難題。如果您正在尋找相關服務,請隨時 Whatsapp +852 9130 2236 / 電郵 [email protected]。