Why Businesses Are Moving To Business Centre? | 為什麼企業要搬到商務中心?
|
It is an arduous task to find a traditional office in Hong Kong whether you are starting a new business. Especially, you may concern the rental fee, office location and security. Business centre is an option to fulfill the demands of start-up companies. People would like to use serviced office in business centre due to its convenience, flexible and cost effective. Just read on if you would like to know more why businesses are moving to business centre.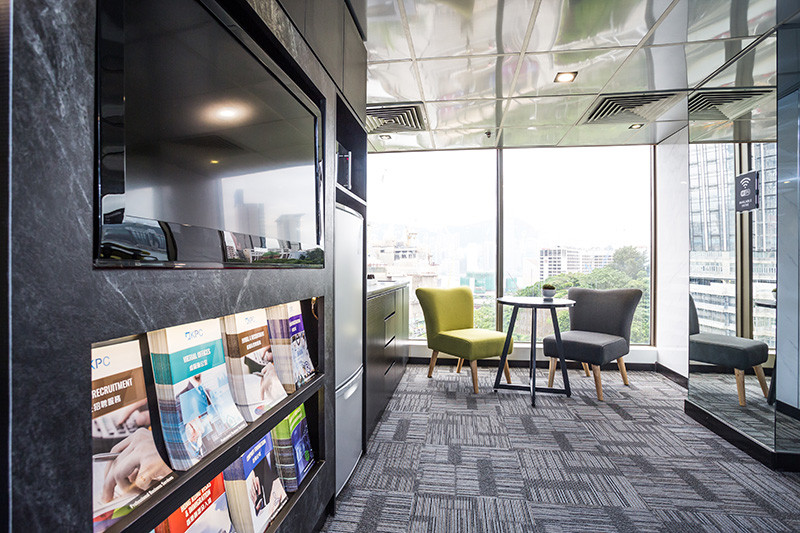 Creative Working Environment
A business centre gathered many companies which come from all around the world. That means different business nature are working in the same area. An endless supply of new ideas atmosphere being provided in business centre. Especially, most of them are startups which prefer more innovative ideas to run the business. Meanwhile, these companies created the network in business centre imperceptibly. People may share their experience to retain growth mindset. This is also the reason why so many companies are moving to business centre.
A Positive Image to Clients
Having an interaction with clients via online platform is the main trend of the world. However, directly communication is also a vital step to sell your professional products. For the client meeting, you should find a formal location to deal with your client. Especially your business is just beginning, first image is important for the brand building. Business Centre is the best choice for these demands. Your office will be located in a well-equipped centre with fluent service support.
KPC Business Centre has 12 years experiences with providing outstanding serviced office in GRADE A commerce building in East Tsim Sha Tsui. We are providing DEC Promotion – Serviced Office Rental without CONTRACT. It will be more flexible for you to run your business. Look for booking your office? Please feel free to drop us an email at [email protected] / Whatsapp us +852 6237 4885 anytime.
---
無論您是要開展新業務,在香港尋找傳統辦公室都是一項艱鉅的任務。特別是,您可能會擔心租金,辦公地點和安全問題。商務中心是滿足初創公司需求的一種選擇。人們希望在商務中心使用服務式辦公室,因為它的方便,靈活且具有成本效益。如果您想進一步了解為什麼企業會轉移到商務中心,請繼續閱讀。
創意工作環境
一個商務中心聚集了許多來自世界各地的公司。這意味著不同的業務性質正在同一區域中工作。商務中心提供了無限的新思想氛圍。尤其是,大多數都是初創公司,他們更喜歡創新的想法來經營業務。同時,這些公司潛移默化地在商務中心建立了網絡。人們可以分享他們的經驗,以保持增長的心態。這也是為什麼這麼多公司搬到商務中心的原因。
給客戶正面的印象
通過在線平台與客戶互動是世界的主要趨勢。但是,直接交流也是銷售專業產品的重要一步。對於客戶會議,您應該找到一個正式的地點與您的客戶打交道。特別是您的業務才剛剛開始,第一形像對於品牌建設至關重要。商務中心是滿足這些需求的最佳選擇。您的辦公室將位於設備完善的中心,並提供完善的支援。
尖沙咀商務中心擁有12年的服務經驗,並位於地理位置優越的尖沙咀東部甲級商業大樓。我們正提供12月優惠 –無合約式租用服務式辦公室。 令您可以更靈活地開展業務。請隨時通過[email protected] / Whatsapp向我們發送電子郵件+852 6237 4885。預訂您的辦公室吧。