How to choose the right serviced office for your business? | 如何為您的企業選擇合適的服務式辦公室?
|
Serviced office means a working space which is well equipped and ready to use at anytime. Considering the cost and location, startup companies are willing to rent a serviced office instead of traditional office space. Along with covid changing the global economy, many companies tried to limit the cost and wait for the recovery after the pandemic. The serviced office became a suitable choice. However, do you know how to choose the right office?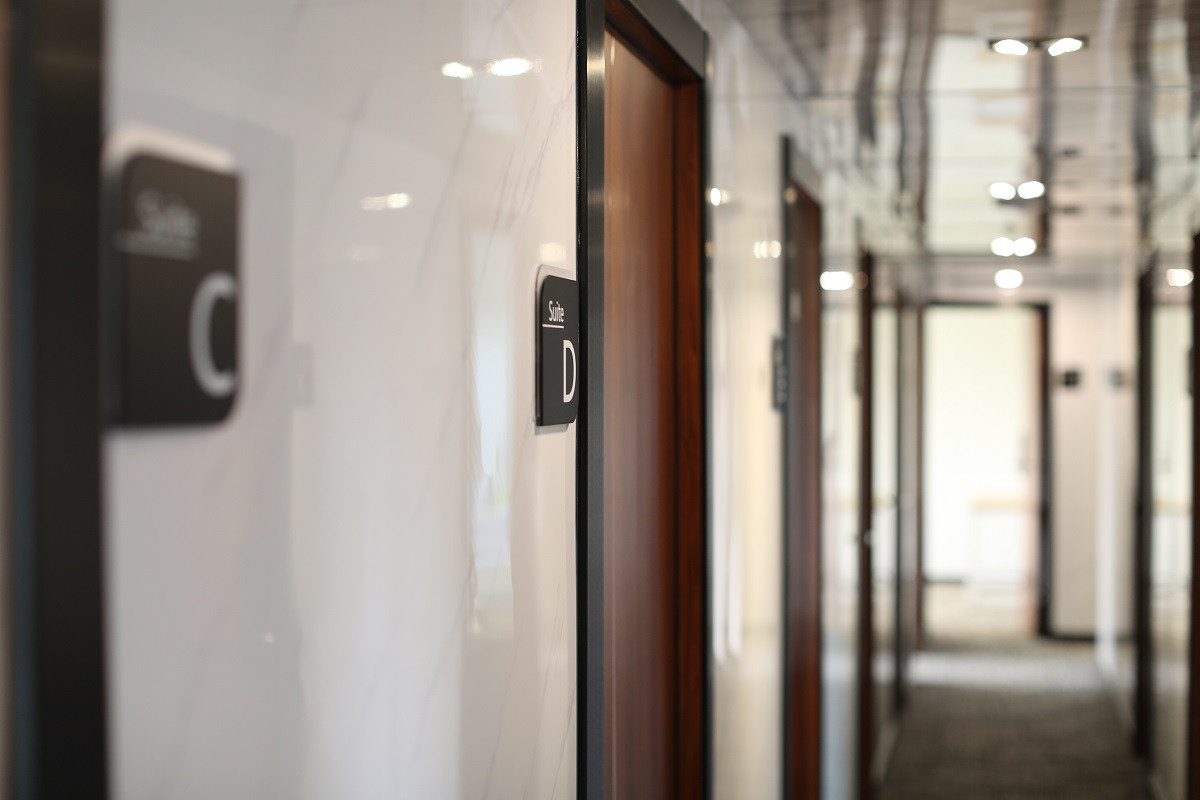 Office Location:
A prestigious Office at an accessible location will enhance your professional presence. That is why most of the top brands would like to set up their office in the core business district. For the startups, it might not be affordable to rent a traditional office in those districts. Serviced office solved this issue. Startups could share the prestigious office location with an affordable rental fee. Also, it could be convenient to meet with their clients. Therefore, an accessible location could raise your company's reputation.
Services:
When you decide to rent a serviced office, it normally included related services. Please make sure you are well recognised for what is included in the contract to prevent any extra charges. Using ours for an example:
–     Private telephone line & fax line
–     Free broadband internet access
–     Receptionist service
–     Privileged rate for International calls
–     Daily Mail and courier handling services
–     Daily cleaning service
–     Meeting room and conferencing facilities
–     Complimentary tea and coffee
–     Office Equipment (Photocopying / Scanning / Printing)
Our serviced office package provided professional customer service to assist all the tenants. KPC Business Centre also provided one-stop corporate services. Once you have any difficulties with the company maintenance / Account & Audit, we are here to assist you.
Security:
You might be concerned about the security since most of the serviced office allow the tenants 24-hour access. Some of your neighbor's working schedules might not fit in the business hour (9 am – 6 pm). There will be no staff support during the non-operation hour. As a result, you have to check carefully the service provider and the main building's security system. Our KPC Centre is using the keycard access for the main gate and your office. Before you move in, we will collect the related documents to ensure the keycard is only held by yourself.
KPC Business Centre provided 14 years of experience in serviced office and business services. We also assist our client to handle their corporate difficulties with a one-stop service. Please feel free to Whatsapp +852 9130 2236 / Email [email protected] if you are looking for the related services.
---
如何為您的企業選擇合適的服務式辦公室?
服務式辦公室是指設備齊全、隨時可用的工作空間。相對傳統的辦公空間,初創公司考慮到成本和地理位置,他們願意租用服務式辦公室。新型肺炎嚴重打擊全球經濟,許多公司試圖縮減開支,等待疫情後的經濟複蘇。服務式辦公室對他們而言成為一個合適的選擇。但是,你知道如何選擇適合你的服務式辦公室嗎?
辦公室地點:
辦公室設定位於交通便利的地點有助提升公司的專業形象。這就是為什麼大多數頂級品牌都選擇在核心商業區設立辦公室的原因。對於初創公司來說,他們可能無法負擔在這些地區租用傳統辦公室的費用。服務式辦公室就解決了這個問題。初創公司不但可以負擔得起的租金,此外服務式辦公室的地點可以方便使用者與客戶進行會面。因此,便利的辦公地點位置可以提高您公司的聲譽。
提供服務:
當您決定租用服務式辦公室時,合約通常會包括相關服務。在簽訂合約前,請確保您充分了解合同中包含的內容,以避免任何的額外費用。以我們KPC商務中心的為例,服務式辦公室合約會包括以下服務:
– 私人電話線和傳真線
– 免費寬帶上網
– 接待員服務
– 國際電話優惠費率
– 每日郵件和快遞處理服務
– 每日清潔服務
– 會議室設施租用
– 免費茶水和咖啡
我們的服務式辦公室套餐提供專業的客戶服務來協助所有租戶。 KPC商務中心還提供一站式企業服務。一旦您在公司維護/賬戶和審計方面遇到任何困難,我們隨時為您提供幫助。
安全:
您可能會擔心安全性的問題,因為大多數服務式辦公室都允許租戶 24 小時訪問。您鄰居的某些工作時間表可能不適合工作時間(上午 9 點至下午 6 點)。非營業時間將沒有工作人員支持。因此,您必須仔細檢查服務提供商和主樓的安全系統。我們的 KPC 中心正在使用鑰匙卡進入大門和您的辦公室。在您入住之前,我們會收集相關文件,以確保鑰匙卡僅由您自己持有。
KPC 商務中心擁有14 年的服務式辦公室經驗。我們還提供一站式服務幫助我們的客戶解決他們的企業難題。如果您正在尋找相關服務,請隨時 Whatsapp +9130 2236 / 電郵 [email protected]。