Highlights Of "The Budget 2021" | 「2021年度財政預算案」
|
In 2020, Global Economic is strongly influenced by Conoravirus. The percentage of population mobility is significantly decreased due to the border control policy in every country. Meanwhile, the HK Government is facing the fiscal deficit problem. HK Finance Chief announced the yearly financial report – "The Budget" on 24 Feb 2021. What are the highlights of this yearly report? How the HK Government correspond to the global economic crisis? We will discover the following.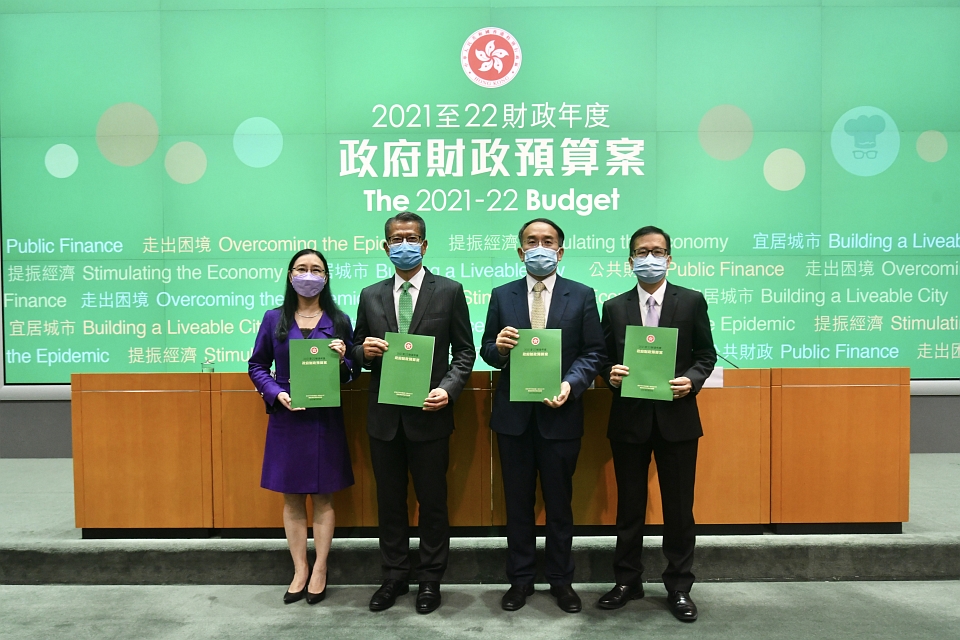 Enterprises Support
Extend the application period of 100% guarantee low-interest loan for enterprises to the end of this year, raise loan ceiling to $6 million, extend repayment period and duration of the principal moratorium
Reduce profits tax for 2020-21 assessment year by 100%, subject to a $10,000 ceiling
Waive business registration fees for 2021-22
No matter SME or MNC, they are toughly maintaining their business's operation. Based on this situation, HK Government adopts the "stabilizing the economy and relieving people's burden" financial policy in "The Budget 2021. In order to support the enterprises, the HK Government extends the low interest loan to the end of 2021 and increase the loan ceiling to HK$6 Million. This policy is a strategy that provides more cash flow to maintain the enterprises' business. Also, profits and salary taxes will be reduced for 2020-2021 by 100%, subject to a $10,000 ceiling. It should be great news to save the cost as an employer. 1.5 Million HK business operators will be benefited by waiving the BR fees for 2021-2022.
Although the future is unexpected, KPC will stand with all enterprises as the past 12 years. Please feel free to drop us an email at [email protected] / Whatsapp us +852 9168 9205 anytime if you have any related corporate difficulties.
---
在2020年,全球經濟受到新型肺炎的打擊。由於各個國家的邊境管制政策,人口流動百分比顯著下降。經濟受到打擊的同時,香港政府正面臨財政赤字問題。香港財政司司長陳茂波在2021年2月24日發布了「2021年度財政預算案」。今個年度報告的重點是什麼呢?香港政府如何應對全球經濟危機?請繼續閱讀。
支援企業政策
延長百分百擔保企業低息貸款申請期限至今年底,提高貸款額上限至600萬港元,延長還款期及「還息不還本」安排
寬減2020/21課稅年度100%利得稅,上限10,000港元
寬免2021/22年度商業登記費
無論是中小企還是跨國公司,他們都艱苦地維持其業務營運。基於這種情況,香港政府在《 2021年財政預算案》中採用了「穩經濟、紓民困」的財政政策。為支援企業,香港政府將百分百擔保企業低息貸款申請期限至2021年底,並提高了貸款上限至600萬港元。這是一項策略性的政策,可以為企業提供更多的現金流來維持業務。此外,寬減2020/21課稅年度100%利得稅,上限10,000港元。減稅對僱主而言了應該是一個好消息。 150萬個在香港商運的商家將免除2021-2022的商業登記費。
儘管我們未能預測未來,但尖沙咀商務中心會像過去12年一樣,與所有企業站在一起面對難關。如果您有任何商業上的困難,請隨時通過[email protected] / Whatsapp給我們+852 9168 9205。