Does Shared Office Improve Your Mental Health? | 共享辦公室能改善您的心理健康嗎?
|
When compared to other cities across the world, Hong Kong has the greatest level of overwork. According to the Hong Kong Government's annual wage and hours report. Hong Kong employees often work more than 48 hours per week. 12.4% of employees work more than 60 hours every week. Because of the lengthy working hours, your stress level will rise. If you spend nine hours a day in an office, your job motivation will suffer both intellectually and physically. Is it true that these types of health improve in a shared office or coworking space? Let's have a look: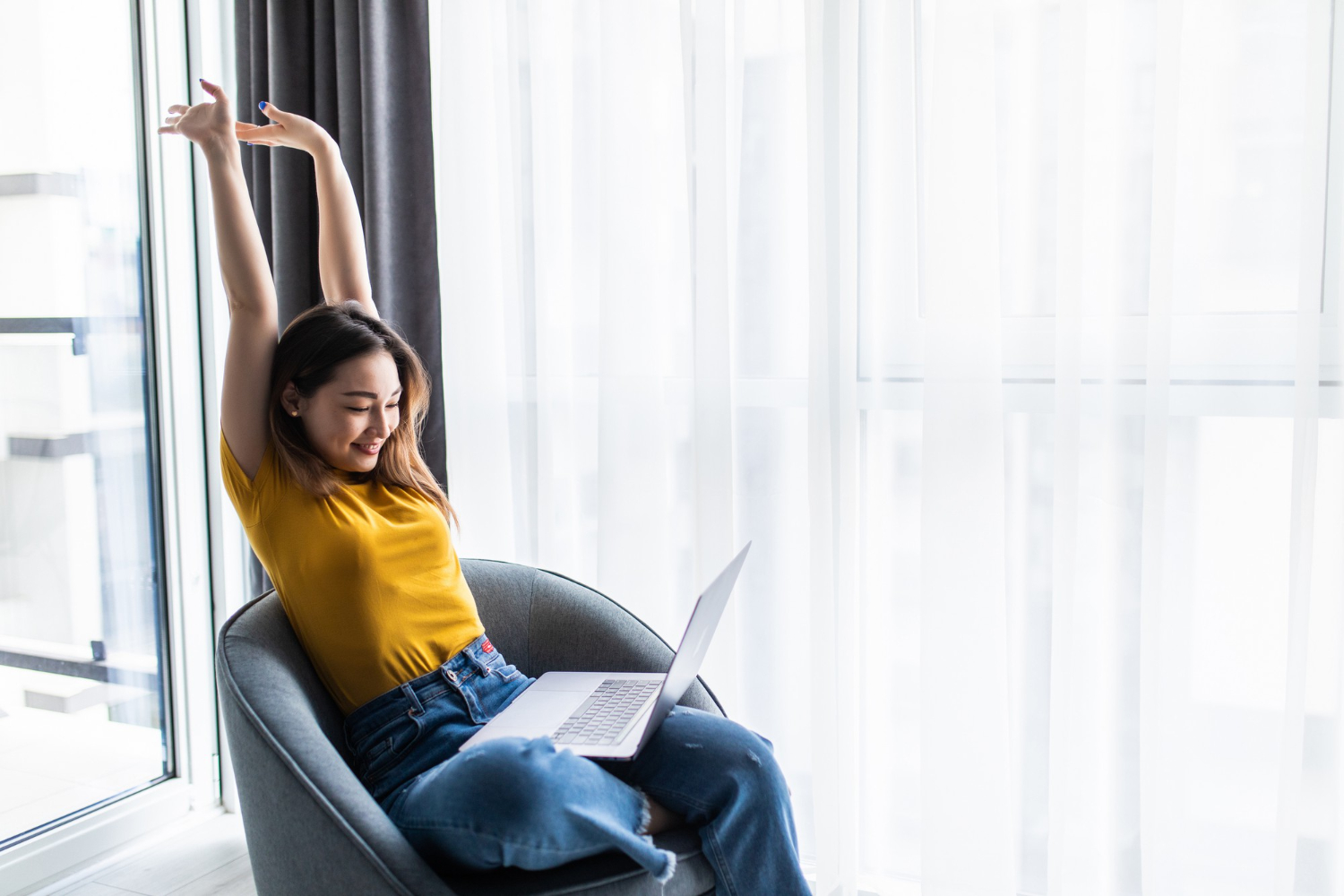 Freelancers and self-employed people rarely interact with others. In terms of the mental aspect, if you don't have somebody to talk to when you're having troubles, pressure levels can quickly rise. You will feel lonely as well. To address these issues, some of our tenants suggested that renting a shared office space is a solution.
Boost Productivity
Because they need to work outside of the office, those freelancers' work schedules may not be as consistent as 9-6, Monday through Friday. Coworking spaces and shared offices offer residents the flexibility to work early or late. Work productivity is enhanced by flexibility. When you can organize your work process around your schedule, you can reduce unnecessary work pressure, which is good for your mental health.
Creative
A coworking space allows residents to be flexible. The low rental charge successfully attracted users from a variety of businesses. People can be easily led down a blind alley if they do not have the advice of a third party. It enables people to discover new sources of inspiration and collaboration in a coworking setting. Increasing your creativity at work not only helps you gain confidence and trust in yourself, but it also opens up new prospects for your company. This is why coworking spaces and shared offices cater to freelancers and self-employed individuals.
Facilities
Shared offices are typically provided by coworking spaces or business centres. It facilitates your work by satisfying professional standards. Some service providers modify their space with additional facilities, such as a nap room and a board game house, to provide relaxation equipment to residents. These facilities usually offer a work-life balance environment, which may boost your motivation.
Reserve Your Seat Now
KPC Business Centre provided 14 years of experience in serviced office and business services. We also assist our client to handle their corporate difficulties with a one-stop service. Please feel free to Whatsapp +852 9130 2236 / Email [email protected] if you are looking for related services.
---
與其他國家相比,香港是世界上過度疲勞的城市。根據香港政府關於年收入和工作時間的報告。香港僱員平均每週工作超過 48 小時。 12.4% 的僱員工時更超過 60 小時。長時間工作是增加壓力的主要因素。當你每天在辦公室9 個小時,你的精神和身體的影響很容易受到影響。共享辦公室是否能改善這些健康狀況?
自僱人士、自由職業者在工作時都是以一人為主,很少機會在辦公室裏跟別人交談。在精神方面,當你遇到困難時,如果沒有人可以交談的話,壓力水平有可能會迅速上升。同時你也會感到孤獨。我們的一些租戶告訴我們,租用共享辦公室可以解決這些問題。
提高生產力
那些自由職業者的工作時間可能不會固定在周一至週五朝九晚六,有時候他們需要外出工作。共享辦公空間和共享辦公室為租戶提供了靈活的選擇,以便他們可以早晚工作。靈活性帶來工作效率。當您可以根據自己的日程安排工作流程時,您可以減少不必要的工作壓力,這對您的心理健康有益。
提升創造力
共享辦公室為租戶提供了靈活性。低廉的租金成功吸引了不同行業的用戶。有時候,如果缺乏第三方的意見,你的思維很容易走入死胡同。共享辦公室可以幫助你們在共享環境中探索靈感和協作。提升工作中的創造力不僅可以建立對自己的信心和信任,還可以為您的業務創造新的機會。這就是共享辦公空間或共享辦公室以自由職業者或個體經營者為目標的原因。
設備
共享辦公室為了滿足專業人士的要求,讓你們可以輕鬆工作。一些服務提供商通過額外的設施翻新他們的空間,以便為租戶提供休閒設備,例如午睡室和棋盤遊戲室等。這些設施通常提供工作與生活平衡的環境,並且可以增加您的工作動力,同時減低壓力。
立即預訂座位
KPC商務中心在服務式辦公室和商務服務擁有14年經驗。我們提供一站式服務協助我們的客戶解決他們的企業難題。如果您正在尋找相關服務,請隨時 Whatsapp +852 9130 2236 / 電郵 [email protected]。