Can Serviced Office Save Your Money? | 服務式辦公室可以為您省錢嗎?
|
The Hybrid Work Model is being popular, and some of the enterprises are not required spacious office space anymore. In order to save cost, the serviced office became the option for their needs. The renting fee is certainly different between the serviced office and traditional office. Here are the reasons why serviced office saves your money.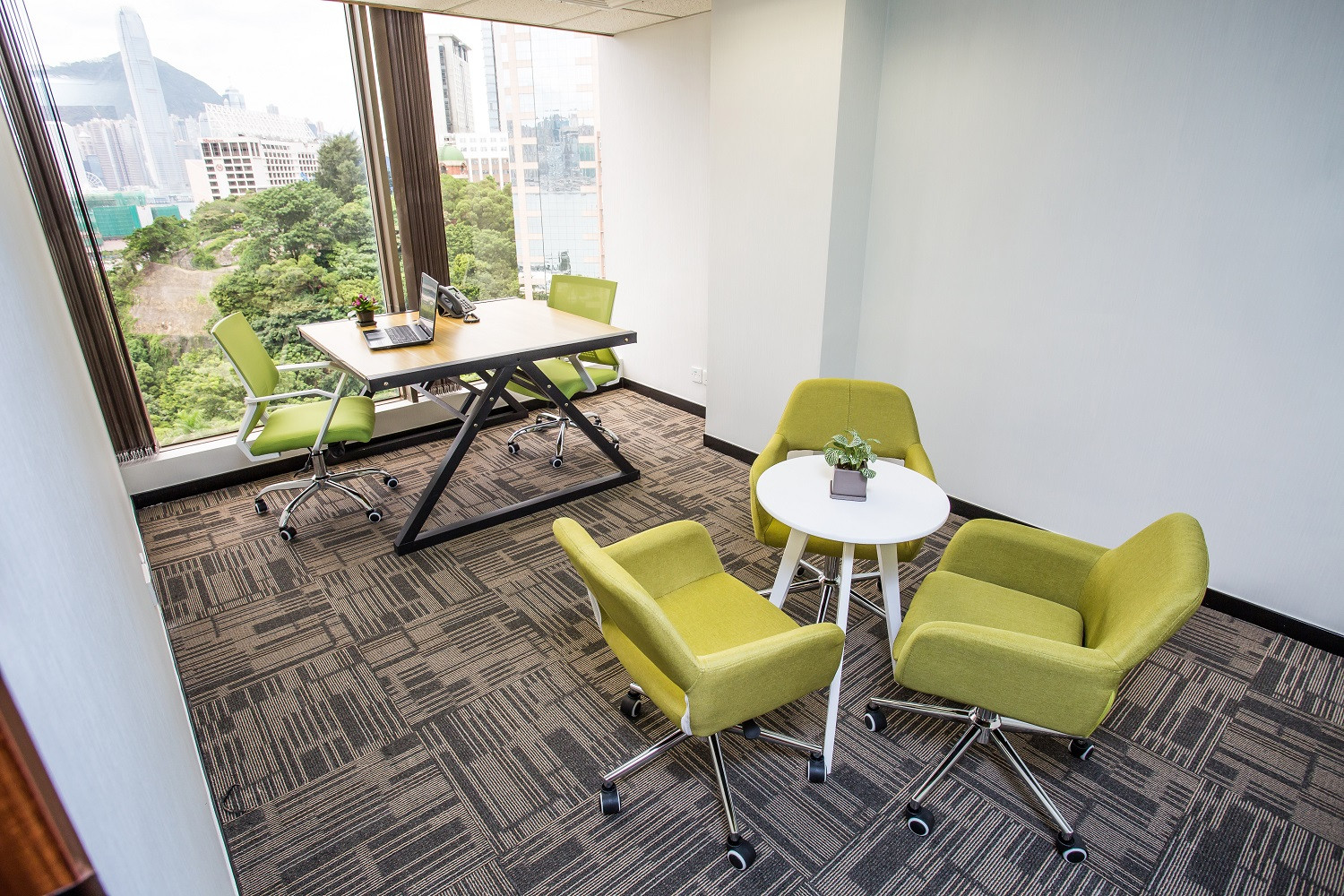 Well Equipped
When you move into the serviced office, the furniture should be well prepared. The service providers have to ensure that the office is ready to use at any time. As a tenant, you do not need to pay for the furniture since the rental fee is included. Undoubtedly, it saved your cost. Of course, you can arrange your furniture, but the logistics and cost will be barred by yourself.
Maintenance
Renting a traditional office, you might be worried about the maintenance cost. It leads to extra cost spending. However, you are no longer worried about this issue owing to all the maintenance being managed by the serviced provider.
Reduce the Administration Cost
In most of the serviced offices, reception and administration services are included. The service provider will deploy a supporting team to assist the client if they have any administration helps. At least, you do not need to worry about serving guests, handling the incoming mail etc.… You can save the hiring cost for such administration works.
Access to build up a connection
When you attend the connection event hosted by other organisation, you usually pay the annual fee or access ticket. The serviced office saved these kinds of money as you could find the potential client from the tenants. Meanwhile, your service provider will also host the connection events, but it is free for the in-house client.
KPC Business Centre provided 14 years of experience in serviced office and business services. We also assist our client to handle their corporate difficulties with a one-stop service. Please feel free to Whatsapp +852 9130 2236 / Email [email protected] if you are looking for related services.
---
混合工作模式在不同行業中漸漸成為主流,一些企業也不再需要寬敞的辦公空間。為了節省成本,服務式辦公室成為滿足他們需求的選擇。服務式辦公室和傳統辦公室的租金肯定是有所不同。以下是服務式辦公室為您省錢的原因。
設備齊全
搬入服務式辦公室時,房間的家具早已備妥。服務供應商必須確保辦公室可以隨時給客人使用。作為租戶,您無需支付任何家具費用,因為它已包含在租金內。這設定毫無疑問地節省了您的成本。當然,您可以安排自己的家具,但物流和家具成本將由您自己承擔。
維護費用
租用傳統辦公室,您可能會擔心維護成本。這會導致額外的成本支出。但是,由於所有維護都由服務提供商管理,因此不再擔心這個問題。
降低管理成本
大多數服務式辦公室都提供接待和行政服務。如果客戶有任何需求,服務提供商的支援團隊會來提供協助。您不必擔心為接待客人、處理郵件等額外的行政工作而聘請員工。因此可以節省此類招聘的支出。
參與不同聯繫活動
當您參加由其他組織主辦的連接活動時,通常需要支付年費或入場費用。服務式辦公室替節省了這些錢,因為您可以從租戶那裡找到潛在客戶。同時,服務供應商也會主辦不同行業的交流活動,令內部客戶提供一個互相交流的機會。
KPC商務中心在服務式辦公室和商務服務擁有14年經驗。我們提供一站式服務協助我們的客戶解決他們的企業難題。如果您正在尋找相關服務,請隨時 Whatsapp +852 9130 2236 / 電郵 [email protected]。